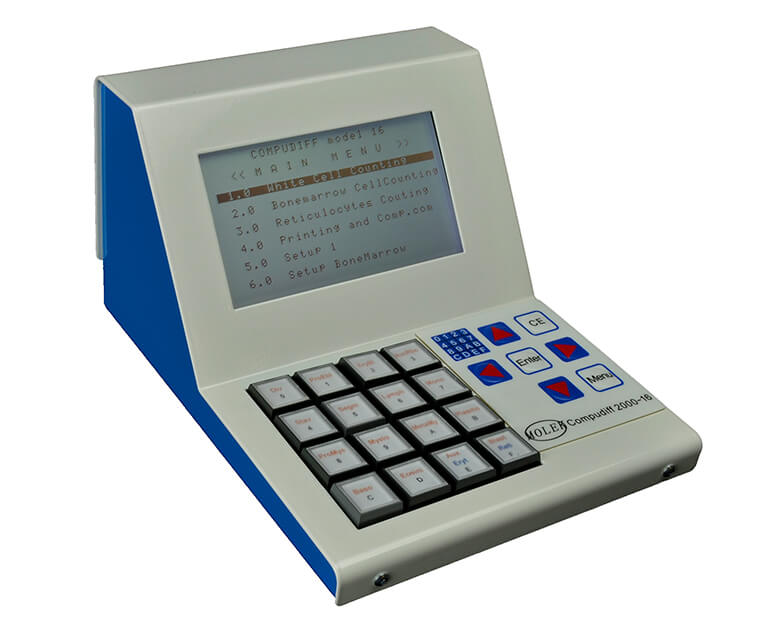 Totally 16 keys can be programmed for counting different celltypes. The counter has three different modes for counting, WBC, bonemarrow and reticulocytes. On the screen you can follow the ongoing counting as percent and concentration per celltype is updated as you count. The menusystem makes it very easy to change settings if necessary. Possible to connect to printer and PC and barcode reader via serial port..
Compudiff 2000-16 is now available for morphologic analysis of semen.The following analysises are supported;
– Concentration
– Motility
– Vitality
– Morphologi
Average calculation of two counts and QC control. Supports recommendations according to ESHRE Monograph No.2.
Technical Specifications:
Power supply: 6V DC, via adaptor
Power consumption: 2W
Dimensions: (h x w x d) mm: 116 x 165 x 210
Weight: 1 135 g
Ports: RS-232
Display:  LCD 16 x 30
Capacity:  16 keys for celltypes
Working environment:   +10 – +40ºC (non-condensing)
Accessory: Thermalprinter